After enjoying our family fun attractions, take a break and have a snack or enjoy a meal!
Also, our kid-friendly menus offer smaller portions to perfectly satisfy your children's appetites.
We can even satisfy your sweet tooth with ice cream, cotton candy and more.
Outside food and drinks are not allowed, except for cake.
Hungry families are our specialty!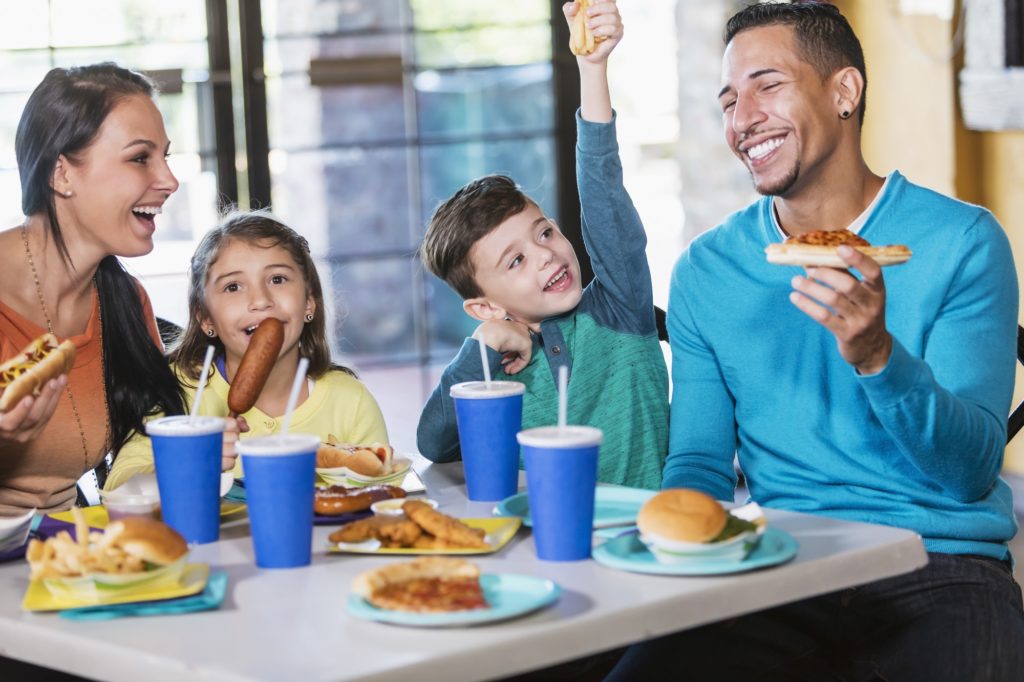 MEALS
Hot Dog
Pizza (16″ Whole or By the Slice)
-Cheese, Pepperoni, Sausage
SNACKS
French Fries
Nachos & Cheese
Soft Pretzels
Popcorn
Chips
DESSERTS
Ice Cream by the Scoop (Cup, Sugar Cone, Waffle Cone)
DRINKS

Soda (A Pleasing Variety of Pepsi Products)
ICEE
Bottled Water
FAMILY SPECIAL #1
1 Large Cheese Pizza
4 Regular Soft Drinks
40 Arcade Tokens
Only $39.99 plus tax
FAMILY SPECIAL #2
1 Large Cheese Pizza
4 Regular Soft Drinks
80 Arcade Tokens
Only $45.99 plus tax